Providing grants and programs to children, youth and women to enhance their health, safety, and well being and provide development opportunities in the areas of education, art, literature and music to improve their quality of life.
Our Mission
Started in 2006, the Karen Colina Wilson Foundation has as its mission statement "Making a positive difference in the lives of woman and children." Programs to enhance the health, welfare, safety and well-being of children, youth and women and for development opportunities of women and children in areas of education, art, literature and music are the primary focuses of this foundation. The geographic area of preference is the Southern and Western Wayne County (Michigan) area, with additional support in communities where trustees live. Typical grant amounts range from $500.00 – $10,000.00. We often offer matching grants, thereby encouraging groups to broaden their scope of funding.

Because needs are great and funds are always limited, it is the intent of the founders to offer support for specific projects that focus on our target population, and hopefully, can affect societal change. Types of funding we do not supply include: buildings, construction, capital expenditures, camps that are not locally located, sports activity booster funds, or on-going operational support. Proposals are accepted at any time, and decisions are made on a rolling basis.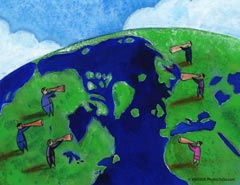 Click here to download Grant Application
Click here to download Grant Contract
Click here to download Final Grant Report
Click here to download Foundation Vision and Guidelines